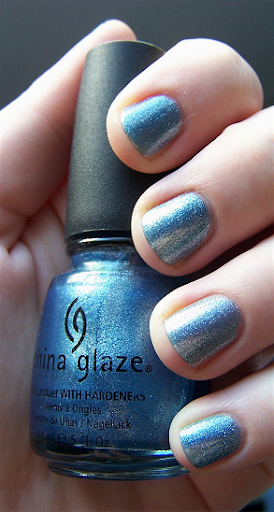 I had the
hardest
time photographing this polish. It kept showing up either way darker or way lighter than it actually is. The way to polish looks in the bottle is how it looks in real life. It's a super sparkley light blue that needs three coats for opacity. I've heard bad things about the formula for the entire line that
Blue Island Iced Tea
belongs to, but I didn't have any trouble.
The sparkle really shows in sunlight, but it's still pretty inside. I'm really into blue lately. I don't know if it's the cold weather or the fact that I've been a little depressed as of late.
What color are you into right now?