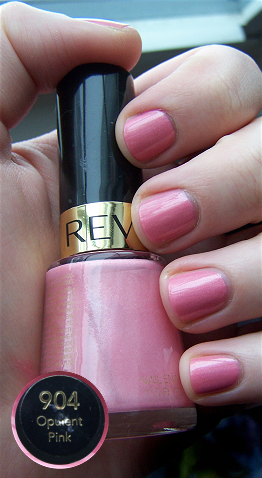 I bought
Revlon Opulent Pink
in May of 2009 to use on my toes for my wedding (I didn't end up using it, though.) I totally forgot about it because it was wrapped in a bunch of paper towels in a sandwich bag under my sink. I never unpacked the makeup bag from the wedding, apparently. That just shows you how often I get done up.
I'm not a pink person. I have no idea why I ended up picking this shade. I'm sure there were plenty of colors in whatever store I bought this from that were more "me". The formula is good (2 coats for opacity) and there is nothing really
bad
about
Opulent Pink
, the color just doesn't speak to me.
Are there any colors that just don't work for you?